Martyna Barbara Golik
Poland
She is a product designer and an artist working within textile design, food design, illustration, furniture design, printmaking and concept design. Her work explores the relationships within tactility, texture, colors and user experience through senses and emotions. Her strong focus is working with concept development and experimentation. Martyna is based in Copenhagen, Denmark, she graduated in 2012 from Academy of Fine Arts in Lodz, Poland and in 2015 from The Royal Danish Academy of Fine Arts – School of Design.
She believes that designer is a storyteller and created objects are by-products of a creative process. With this philosophy she is trying to combine different materials and techniques in order to communicate ideas and build an interaction with user.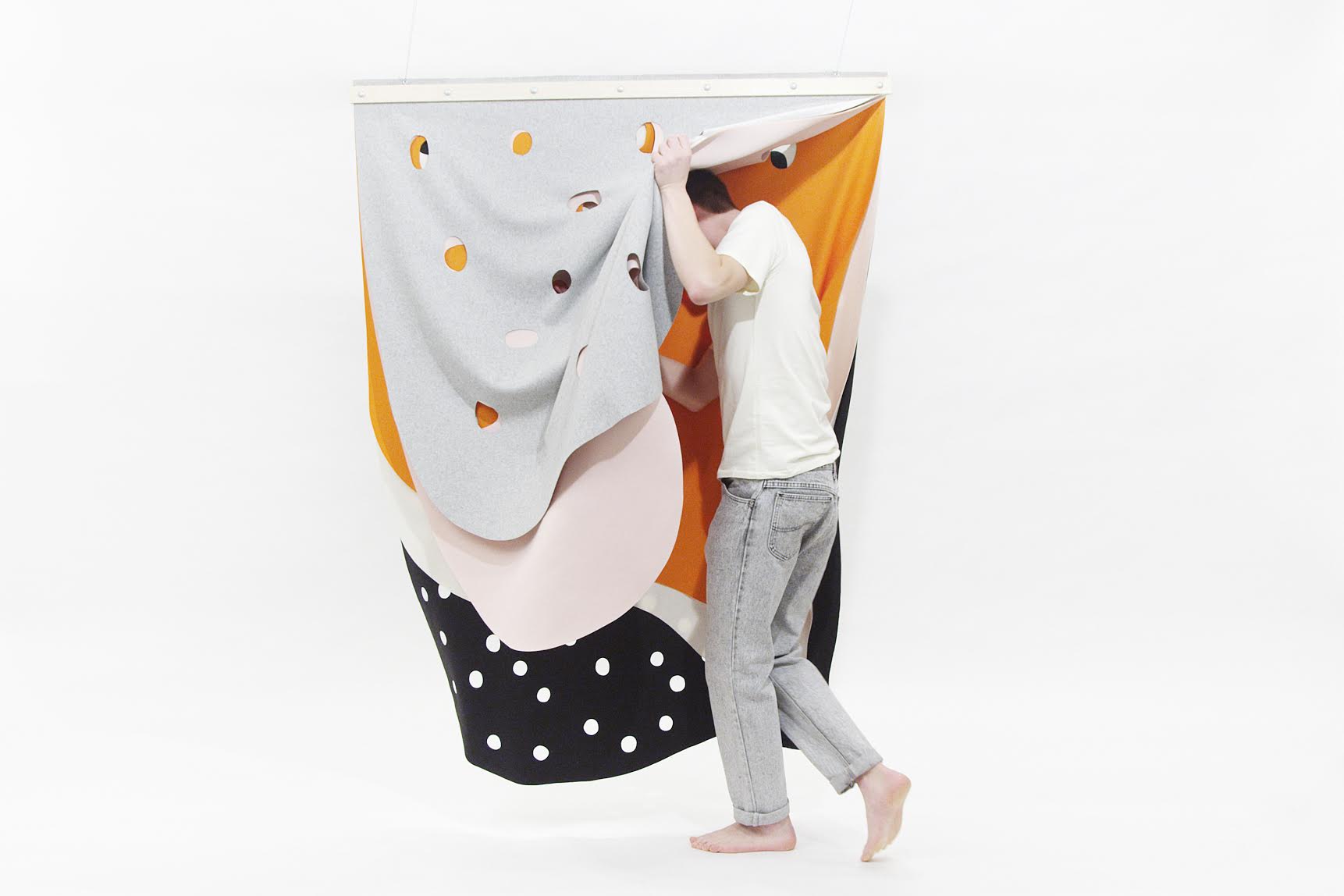 Studio Nomad
Hungary
Studio Nomad is a multidisciplinary design studio based in Budapest, Hungary. Bence Pasztor, David Tarcali and Soma Pongor are the founding members with background in architecture. Their aim is to show the beauty and joy residing in the simplicity of structure and materials. An accent in their works are the natural materials and the lack of excessive processing. What drives them is their curiosity and flair for experimentation with the intention to create something new and unseen.
Lenka Sršňová
Slovakia
Lenka Sršňová belongs to the current generation of young Slovak designers. She graduated from the Fashion Design Studio at the Academy of Fine Arts and Design in Bratislava and completed study stay in Finland and Paris. A major point in the formation of her playful manuscript was a working internship in the studio of Jean Charles de Castelbajac in Paris. In her work she naturally admits artistic influence and easily combines fashion with other sectors of design and art. As she says fashion is not just about clothing. Fashion is culture; it is a reflection of the period and society. Clothes identify who we are and who we want to be. Clothes form our personality and are our second skin. Hence she decided to dedicate to fashion and her work offers joyful and original alternative in clothing.
Pavla Nesverova
Czech Republic
Pavla Nesverova is a graphic designer with a distinctive approach towards colors and forms. She has been working for the Czech Television since 2014, and before that, between 2011 and 2012 for the Berlin based studio HORT. She has a bachelor degree in graphic design from the Royal Academy of Arts (the Hague, Netherlands) and a master's degree from the Academy of Art, Architecture and Design (Prague, Czech Republic).
For a period of 9 years she has participated in 17 collective exhibitions. In 2015 Pavla was nominated for Czech Grand Design and in 2014 was awarded during Brno Biennial of Graphic Design.
Klara Sumova
Czech Republic
Klara Sumova is an independent product and interior designer based in Prague. In 2011 she graduated from the Academy of Arts and Architecture (Prague, Czech Republic) just as Pavla Nesverova. After that she gains experience in Stockholm, Eindhoven, Vancouver, Budapest, New York while exploring the design processes. Klára works with raw materials and their combinations and creates new outcomes most-often with experimental surface treatments. Her work interests cover the relations between different cultures and the use of certain element / objects that last in time. In 2013, together with graphic designer Dirk Wright, she founded a concept label named the Oáza Collection.